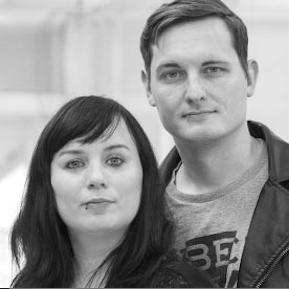 Anna and Roman Küffner use their photographs to take you to abandoned buildings, each of which has its own history. Unlike some of the so-called "Urban Explorers", the Cologne photographers enter buildings only with permission, so they get to know about the history and tell the story with their photographs. They use HDR technology, which is a process which involves overlapping several photographs which creates pictures with a greater depth. These images of abandonned buildings sends the viewer on a journey through time to inner places of silence.
For their subjects they travel e.g. to Italy, Sweden, Poland and Belgium. Since 2012 Anna and Roland Küffner are exhibiting in Germany and internationally, e.g. in New York. They are also represented at numerous art fairs.
Continue Reading
Anna Küffner
The exploration of deserted places has always fascinated me, even as a young girl. I liked to roam through uninhabited houses and imagine what life was like there once. Just get out of the rut: So today I still like to take the opportunity to go on a journey through time away from the fast paced everyday life.
Roman Küffner
Already in my childhood I moved to the old barns of the Bavarian village where my grandmother lived. In my youth, abandoned industrial plants that I discovered as photo motifs fascinate me today, above all, places where everyday life has taken place and where left-behind belongings tell long-forgotten stories.
Exhibitions